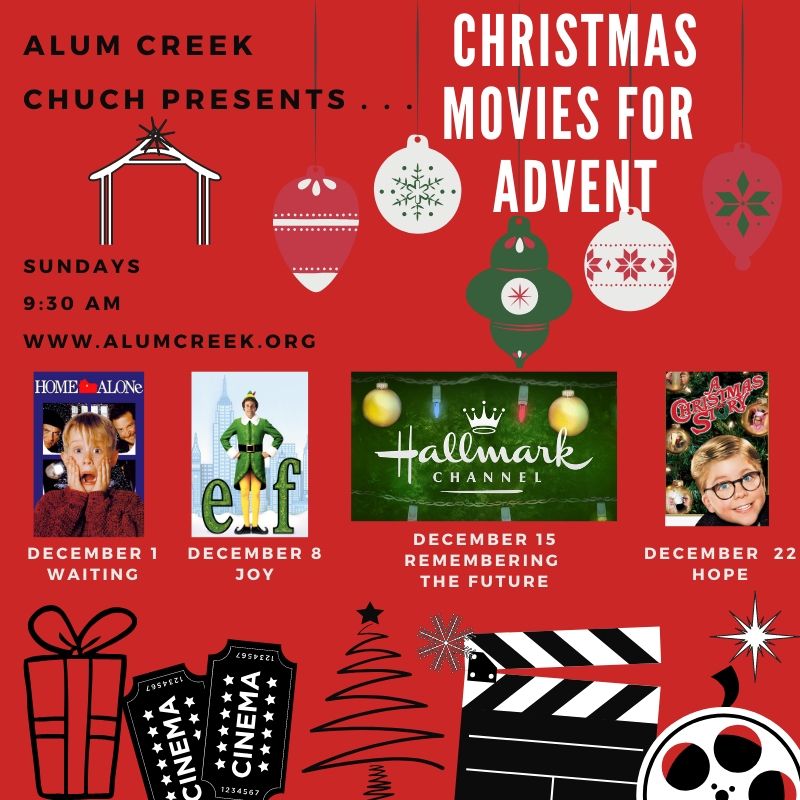 Try something different this Christmas season. In the weeks leading up to Christmas, we will be looking for Advent themes in some of the most beloved Christmas movies. It can be surprising to see where God might be if we open our eyes to his message.
*** Excuse our website, we are in the process of editing – new site will be updated soon!****
    Sunday services begin at 9:30.