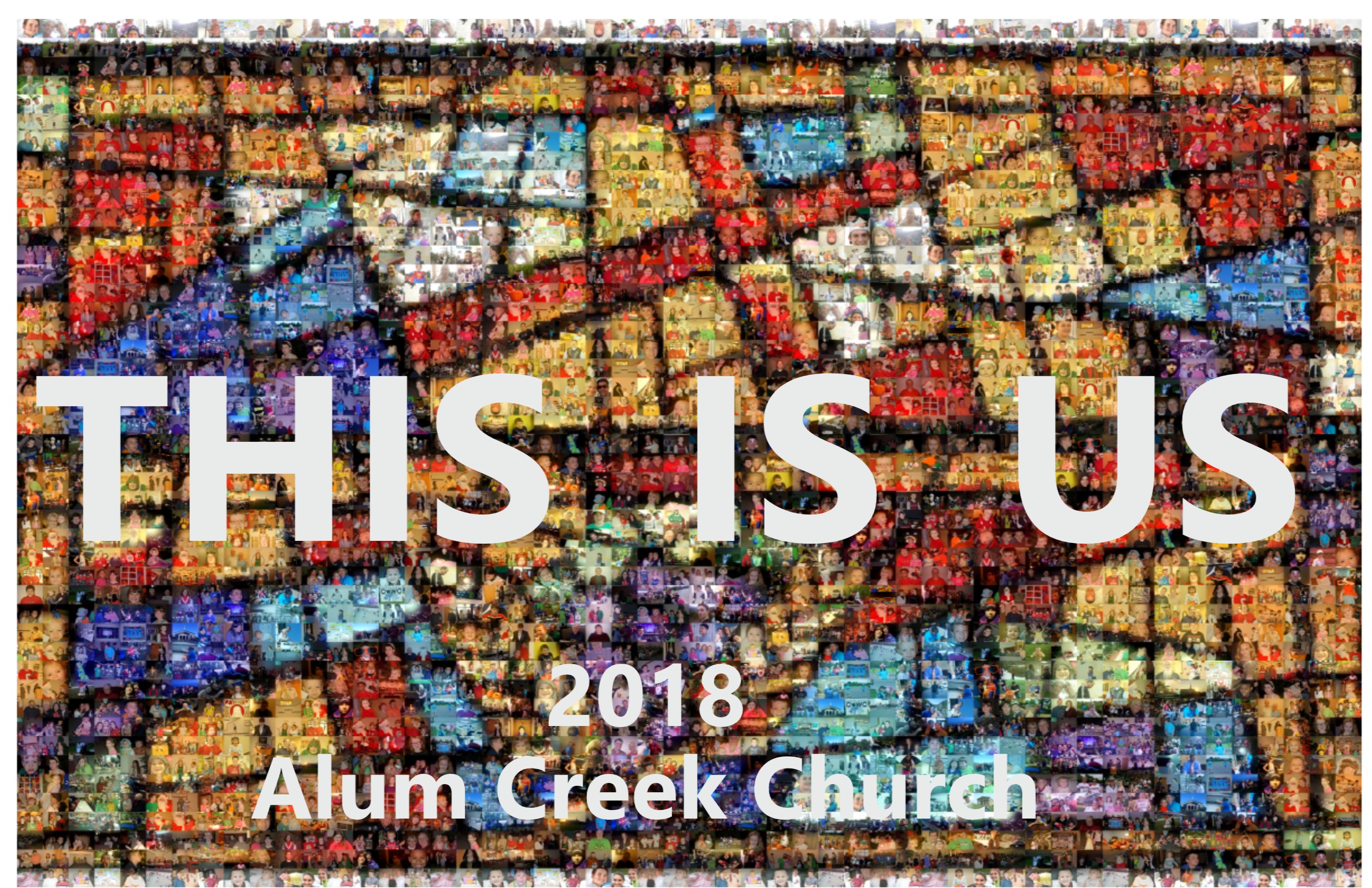 You may not be able to tell, but the pictures of stained glass above are made up of thousands of pictures of members of our church. There is a large canvas of this mosaic hanging in our church and it represents our 2018 theme: This is us. Inspired by the popular television show, "This is us" is a perfect theme for a church seeking to live out the call of God in our lives. This year we are setting aside all superficiality and presumptuousness and presenting ourselves as openly and honestly as we can.
Come be a part of the Alum Creek Church as we pursue authenticity and a deeper relationship with God and each other!
    Sunday services begin at 9:30.